_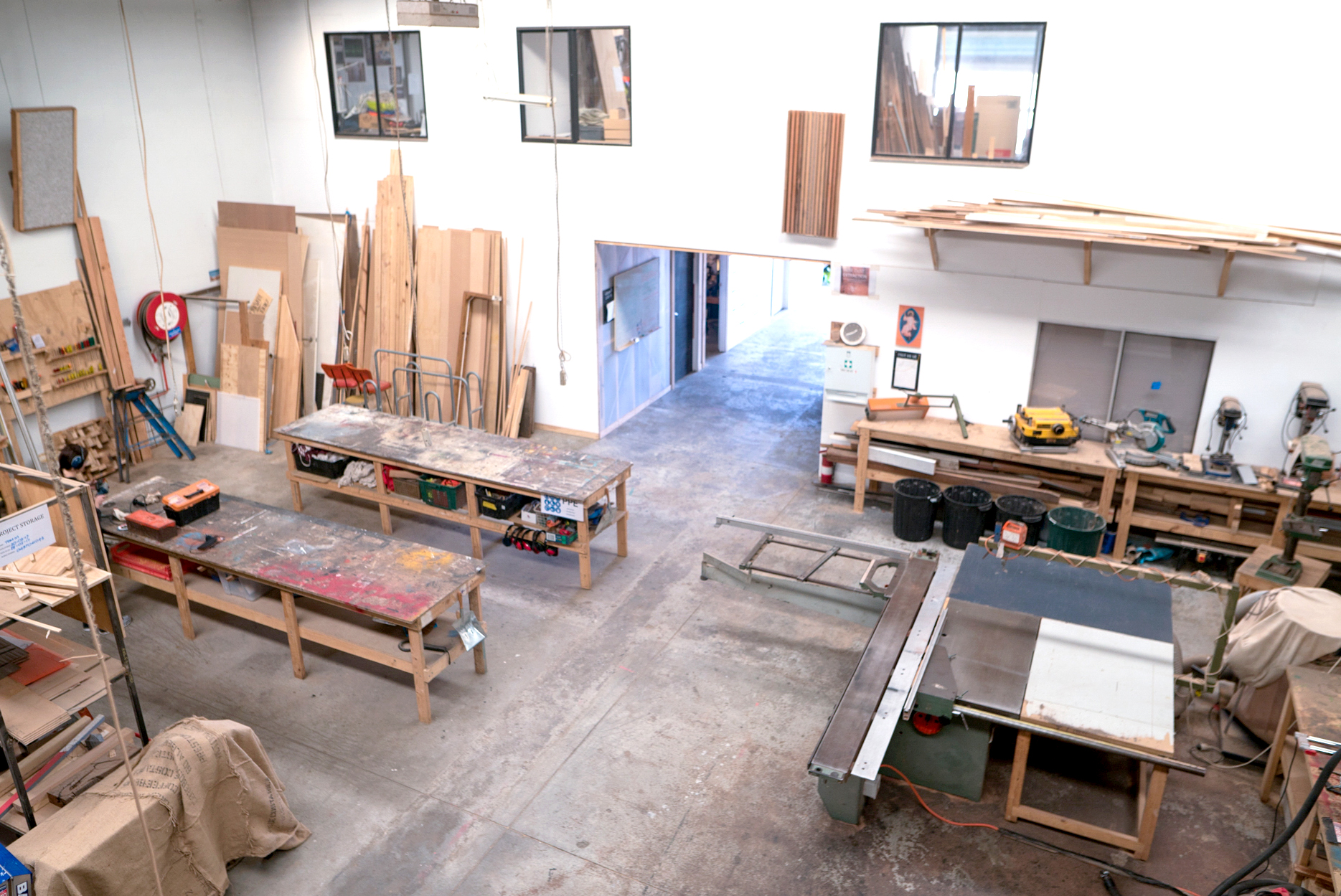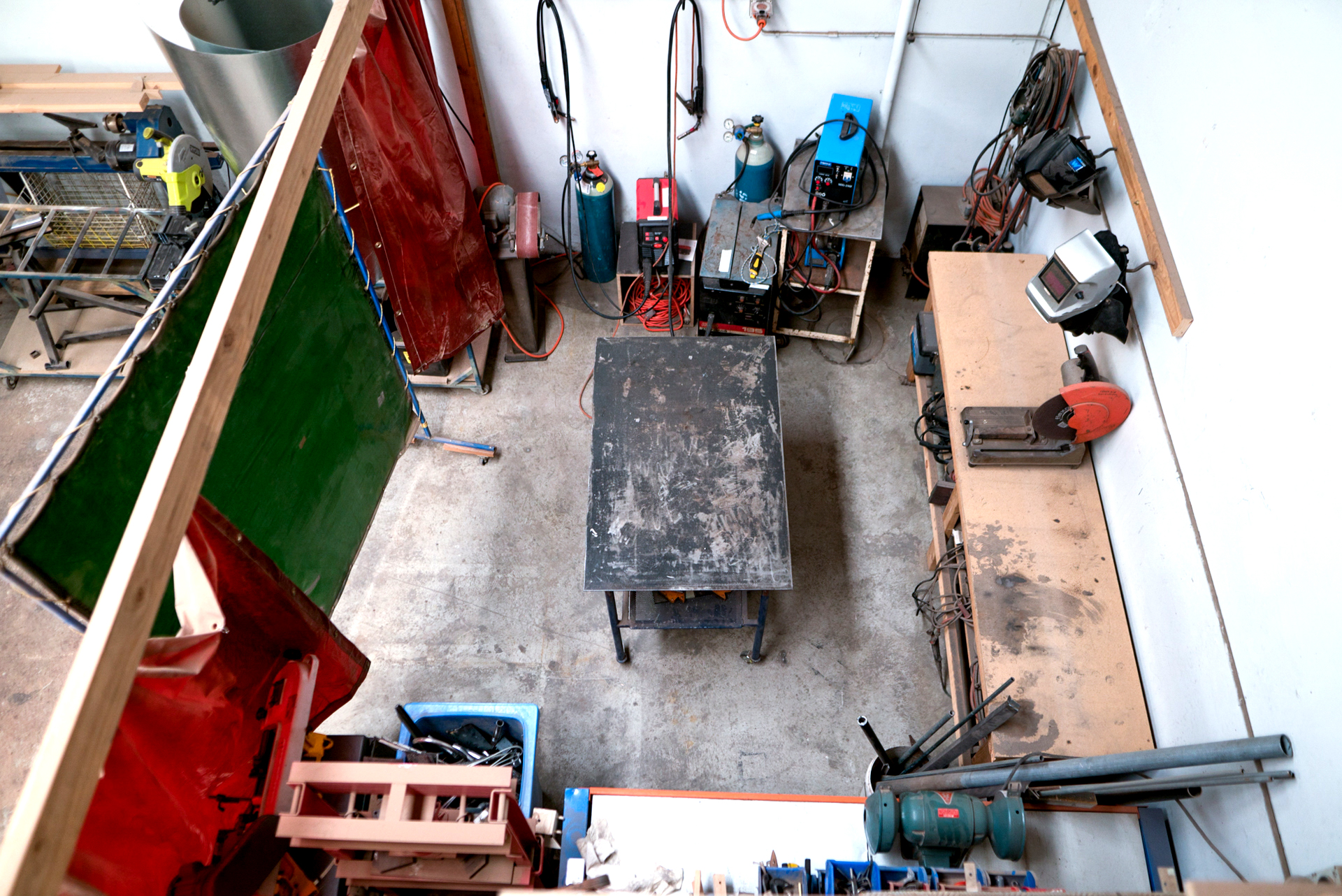 Norm is a warehouse full of workshop, studio and shared creative space.
We aim to facilitate makers, tinkerers and artists to complete projects, learn new skills and pass on knowledge. Norm is an inclusive, hands-on, peer to peer learning environment that fosters safe and comfortable use of woodwork and metalwork tools and equipment. We are a non-profit, volunteer run organisation that aims to make workshop space and equipment financially accessible.
The front half of the building has a communal lounge and kitchen, 13 lockable studios plus a whole heap of shared space. In the back half you'll find a nice big workshop for getting down and dirty with all your creative projects and tinkering. We are set up to cater for those bigger projects you've got on the go at home and have dedicated short term storage space. It's a great place to run workshops, host events and simply collaborate with the other wonderful folks at NORM.
See our Workshop page for more info about our range of tools and equipment.
Keep an eye on the events page for what we've got coming up and drop by for a cuppa some time.
Why Share?
On average a cordless drill will be used between 6 and 13 minutes in its life before being thrown into landfill, often due to maintenance issues or lost parts. There are millions of these tools being manufactured, distributed and discarded worldwide, when what you really want is the hole, not the drill. Sharing a product maximises the idling capacity of an otherwise unused item, as writer Kevin Kelly states, 'access is superior to ownership.'
As of February 2021 our list of studio holders and workshop users include:
Naomi Smith – Welding / Fabrication
facebook.com/womensweldingworkshop
Rohan Mitchell – Welding / Tech
Mihajlo Elakovic – Furniture / Carpenter
Joseph Cornick Furniture
Liz Zotti – Furniture
Steve Mintern & Simon Robinson – multidisciplinary design & research
Anj Hansen – Workshop Manager & Handy Services
Previous Studio Holders:
Meagan Streader – Light Artist
Margaux Hayes – Product Design
Romanie Harper – Theatre Design
Dave McHughe – Carpenter
Dane Wilton – Light Design
Caitlin McAllister – Industrial Design
Lauren Redpath Puppetry
Will Brain – Furniture / Carpenter
Bec Bartlett – EveryDay People
Emma Frederick – EveryDay People
Tony Martin – EveryDay People
Matthew Condie
Roscoe Portelli
Zoe Lofts
Rennie Watson
Tom Hutchen
Sophie MacGillivray – Furniture
Jess Humptson – Furniture
Rachel Heller-Wagner – Furniture
Jeanie Mulligan – Furniture
Felicity Waters – Vertical Gardens